How to Join PDF Files
Use of PDF files on a regular basis in our life is very common. Sometimes we may encounter a PDF file that has been split into multiple files, and it is not convenient to read these pieces and work with. How to join PDF files? Can I join several PDF files into one single file? If you want to find out, there is a solution below you may want to take a look.


Solution: Join PDF files to a Single PDF with PDF Combine
PDF Combine Software introduction
This little application based on the Windows system is a PDF joiner program. If you need to join PDF files, you can download PDF Combine and install to your PC then start to join PDFs immediately.
5 Steps to Join PDF Files in 1 Minute:
1.
Download PDF Combine software
from the
official page
and install.
2.
After running the program, click
Add
button to add a PDF file, or select all PDF files you want to join, and then drag and drop them into the file list.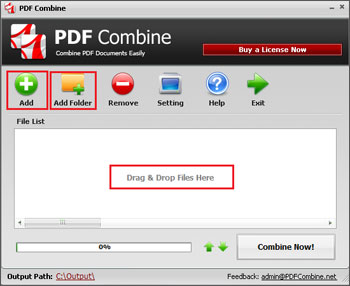 3.
Click the
Output Path
to choose a folder path where will save the joined PDF.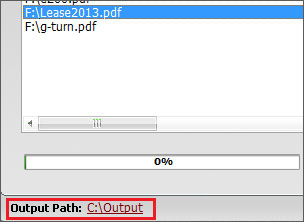 4.
You can click on the green Up arrow and the Down arrow to adjust the order of PDFs to be joined. There is also a small
Auto Sort PDF File List
button at the right top of the file list, and all PDF files would be sorted by the filename once you click on it.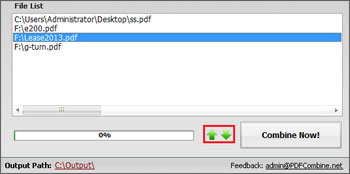 5.
Click on the "Combine Now" button at the bottom right of the software interface and wait patiently for the conversion to succeed. The joining task might take only a few seconds normally, depending on the PDF file quantity you have added.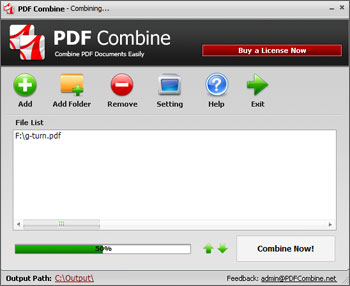 The above are 5 steps for everyone to learn
how to join PDF files
. In fact, PDF Combine software is very easy to use. Just download it and try it out by yourself now. :)
More Information about PDF Combine: Duplicated Join
If you add duplicated PDF files before starting to join PDF files, PDF Combine will join them into the new single PDF document without asking you anything. So you can create duplicated pages with this program simply.